3 Easy Ways to WIN!
$15 Gasoline Gift Card when the person you refer signs up
A chance to win our monthly drawing to win awesome prizes!
A chance to win $500 in cash given during our annual drawing
PLUS... $10 will be donated on your behalf to "Stripes of A Warrior"
---
"W" is for Warrior
Referral rewards program!
We are wowed by you and your wonderful referrals to our team!
…and to show our appreciation, with every referral you send our way, you will win wonderful prizes and we will give to our local warriors too!
Three easy steps!
Number one – tell your family, friends, and co-workers about us
Number two – ask them to call (714) 992-2390 and mention your name
Number three – you will be eligible to win prizes in our monthly drawings and support local warriors too
You will help us support "Stripe of a Warrior"
Call (714) 992-2390 or visit .bit.ly/referAllco2021 today!
---
---
Your referrals will help us support "Stripes of a Warrior"
Helping Warriors fight cancer financially
stripesofwarrior.com
bit.ly/superwarrior5k2020
"Our mission is to help fight cancer financially. If you know someone or even yourself, needs help being able to financially 'afford cancer.'"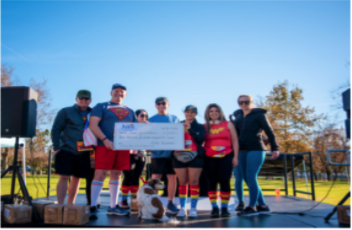 "The stripes represent the scars and hardships of the journey, but they are a reminder of the warrior that you are. People all over the world can benefit from hearing about the stripes of a warrior."
Nominate a warrior
You have helped raise over $15,000 in the past 5 years!
Ideas on who to refer? How about:
Family and friends just like you! – home, auto, boats, recreational, life, rentals, vacation homes
Business Owners and Entrepreneurs! – manufacturing, retail and wholesale, auto dealers, auto repair, architect, law firms, professionals
Real estate investors and landlords! – strip malls, apartments, office buildings, warehouses
Restaurants!
Non-profit organizations!
Your employer and your employees!
Stop by in person: 830 S Euclid Street Fullerton, CA 92832
Call: (714) 992-2390
Email: mail [at] allcoinsurance [dot] com
---