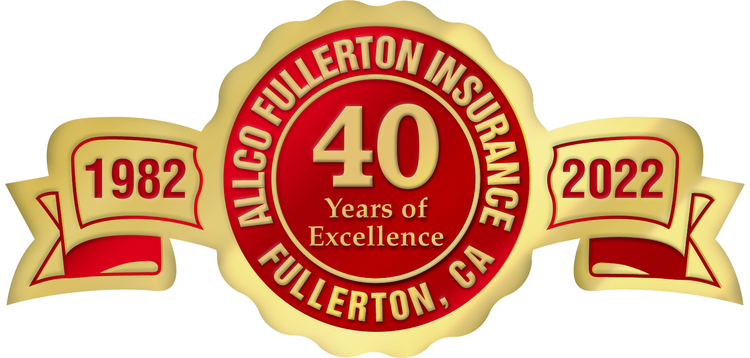 We are 40!
As of May 1st, 2022, Allco Insurance has been thriving for 40 years! Allco Insurance Agency, Inc. was established in 1982 as a full-service independent insurance agency by Ron Hilbert and James Rew. Our agency was joined by Andrew Kadera in 2000 and Kirk Irvine in 2003. We are excited to reach this milestone and are thankful for all of our loyal clients that work with us and refer us to their friends, family, or coworkers. We are always here to serve you and all of your insurance needs and will continue to do so in the future.

Get to Know Kirk Irvine!
Kirk was born and raised in Redondo Beach, California. He attended Cal State Fullerton to major in Kinesiology. He played 1 year of baseball for Cal State Fullerton and then was drafted by the Chicago White Sox where he played professionally for 3 years. In 2003 he found his way to Allco Insurance. Kirk enjoys educating people on the purpose and value of income and asset protection. He loves connecting with clients and nourishing the relationships that this business brings. When Kirk is not in the office he loves being outdoors and tries to get his exercise in every day. Kirk is happily married and has 5 kids, 4 girls and 1 boy, ages 9 to 23. His favorite book is Extreme Ownership by Jocko Willink.