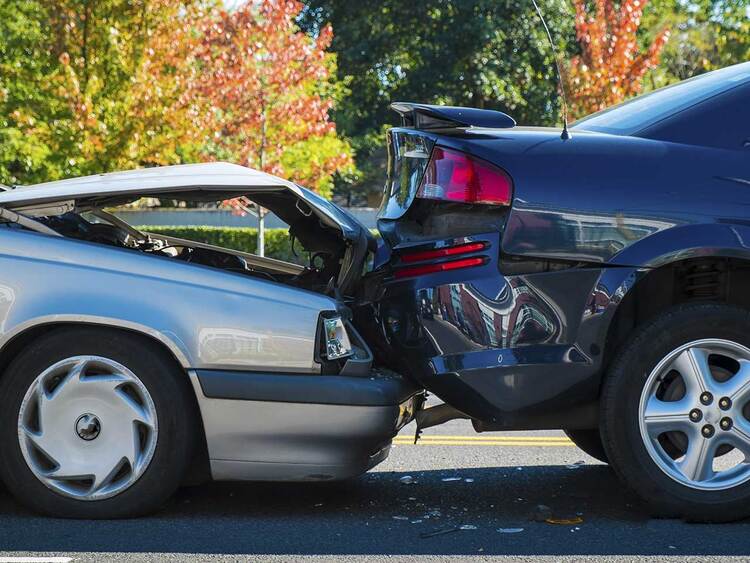 It is never fun to experience a traffic collision, even minor ones can be a headache. Whether you are a passenger or a driver, there are a few things you can do to help minimize the stress and inconvenience that naturally come with being involved in one. The most important thing to do is to remain calm. Staying calm will give you the best chance to help anyone who might be injured and interact with everyone involved in a positive way. That may be easier said than done, but you must resist the urge to escalate the situation unnecessarily, even if the other driver was responsible for the collision. Following are the steps you should follow immediately:
1. Check for injuries, both yourself and any passengers.
2. If the incident is minor, and nobody is injured, safely move your vehicle to the side of the road with your hazard lights on.
3. If anyone is injured, or your vehicle is not safely drive able, contact the police and wait for them to arrive. When the police arrive, make sure to get the officer's name and badge number as well as instructions to retrieve a copy of the police report. The collision report from the police will be a critical piece used by the insurance companies to assist them in resolving the claims submitted by you and the other parties, so it is important that you limit your statements to the facts only, without admitting fault or pointing blame.
4. If no one is injured and/or the incident is minor, the chances of the police responding to a call is very small. In this case, exchange contact information with everyone involved, including full names; addresses; emails; phone numbers; driver's license numbers; vehicle identifying information (license plate numbers, year, make, model, color, and registered owner name & address); insurance company name and policy number; and color photographs of all vehicles, points of impact, photos of the scene of the incident showing the weather and traffic conditions at the time. Note: if anyone else involved in the incident refuses to exchange information, contact the authorities and insist that the police respond to the incident. Exchanging information is a legal requirement per California Vehicle Code 16025.
5. Witnesses are critical to assist the insurance companies in resolving claims, so, when at all possible, gather names, addresses, emails, and phone numbers of any witness. Remember that for purposes of resolving a dispute between two people, only someone who is not involved in the incident is considered a "witness".
6. Start the claims process with your insurance company. Contact the claims department, whether that be by phone or via an electronic process. The initial intake should not take too long, as this step is for the insurance company to collect the necessary information in order to be able to: contact all people involved in the incident in order to collect their verbal statements of the facts; arrange visual inspections of the damages to the vehicles; contact any other insurance company representatives involved in this incident.
7. It can be helpful for you to sketch a diagram of how you recall the collision taking place. This can be helpful in the future because you will find that your ability to recall the specifics of the incident is much more difficult as the days and weeks move along. This is partly why most insurance policy contracts require that incidents should be reported promptly so that they can be as best equipped to resolve a claim when the incident is fresh in everyone's mind.
Once all of these steps have been completed, the most important thing for you to do is communicate and document. Communication will be the best tool for you to understand clearly what to expect and documentation will help you stay organized and keep the various parties involved accountable. Don't worry about feeling like you are asking too many questions because every claim has its own set of unique circumstances that you may not have anticipated. Your claims adjuster is your primary point of contact regarding your claim but remember that your agent is an important part of your team, able to come alongside you during this process to help improve communication and set clear and reasonable expectations.
Check out the California DMV website for more helpful info information:
https://www.dmv.ca.gov/portal/dmv/detail/pubs/hdbk/idt_accidents
Also, this helpful accident checklist you can keep in your glovebox: