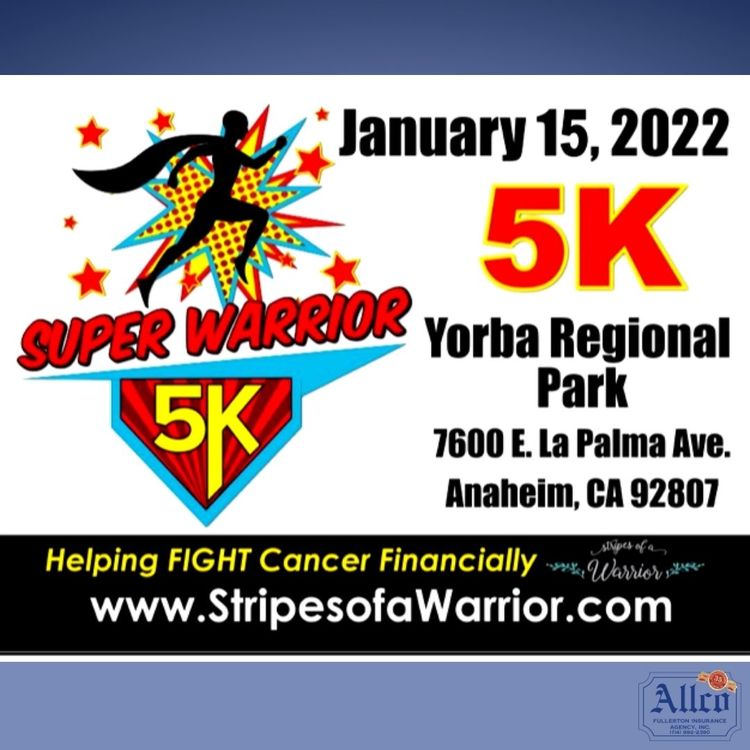 We are proud to be sponsors once again for the Stripes of a Warrior 5k. We are truly passionate about supporting their cause. Stripes of a Warrior offers financial assistance to individuals and families that are experiencing hardships after a cancer diagnosis.
Run for a cause! Proceeds from this race directly support Stripes of a Warrior. If you have ever been affected by cancer in anyway, this is the 5k for you. The race will be held at Yorba Regional Park in Anaheim on January 15th, 2022 at 9am. They will also be having a kid's run at 9:45am. They encourage family and friends to participate dressed up as their favorite "Warrior" or Super Hero. Interested in joining in on the 5k fun, you can register at Super Warrior 5K – Stripes of a Warrior.
Hope to see you there!